Ideas for restoring an old caravan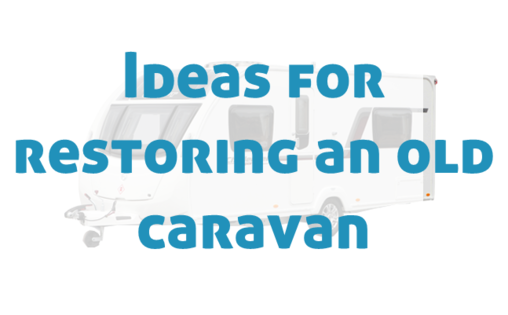 If you're a dab hand with a paintbrush or can't tear yourself away from the multi-purpose drill then why not restore an old caravan?
There are thousands of old, beaten up and unwanted caravans out there that, with a little skill and a small injection of cash, could be turned into something brilliant.
The first thing you need to think about when restoring a caravan is what you want to use it for; now this sounds obvious as most people want to use them for family holidays, but there are other uses.
If your new caravan isn't towable and you don't fancy getting down and dirty with the mechanical side of things then why not use for something different. Caravans can be a fantastic space saver for any family home and would make a brilliant workshop; studio, relaxation space or even somewhere for the kids to play.
When you bring your new rust bucket home the first thing to do is make sure you and anyone you've managed to rope in to help you, is safe. Protective masks and gloves are a must if you're about to start destroying cupboards and tearing out microwaves.
When your caravan is empty, measure its dimensions thoroughly so you know just how much space you have to work with and how you are going to fit new furniture inside it.
Now is where you can let your creative juices flow; you have a completely blank canvas, and a space to use which isn't inside the main body of your house so get a little wild with it – think colour and vintage furniture to really make an impression.
If you have children that are getting a little older it could be a fantastic opportunity to turn it into a 'den' where they can have their friends round and be away from the parents whilst you know they're safe. Install a new fridge for snacks and refreshments and hook up a games console to the TV and electrical sockets and you're good to go.
If you plan on using your new caravan as a relaxation space you can adopt a more serene look; think bamboo, neutral colours, small water features and comfortable seating.
The possibilities end at your imagination when it comes to restoring a caravan; but they are cheaper than a house extension and can provide a real conversation starter with house guests, so why not give it a go?