The 2021 Virtual Caravan Show - Register Now!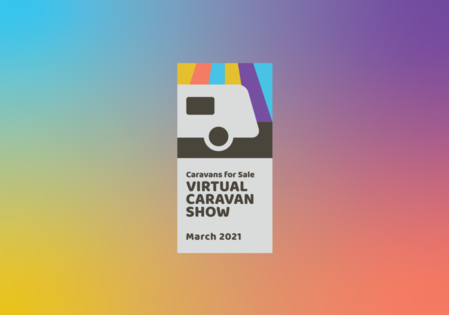 This March, we're bringing you our first ever Virtual Caravan Show!
We want to provide you with an authentic show experience, from the comfort of your living room. So expect all of the same things - your favourite businesses, exclusive discounts, relevant talks and one of our biggest competitions ever!
The theme will be 'Getting Ready for the Summer Season' and our aim is to gather everything you need in one place, to get you back on the road this year with ease.
Whether you're the owner of a caravan, motorhome, static or camper, or even if you don't own anything yet - we'll have plenty on offer for you!
Join our Facebook event before 12th March and we'll enter you into a prize draw to win an £100 Amazon voucher!

As we're still in the planning stages, we'd love to hear more from you about what you'd like to see at the show!
What topics would you like to see talks on?
Which businesses would you like to see exhibiting?
What else would you like us to include in the show?
Let us know in the comments below and we'll see what we can do!